Shop Qualifiers will be held at Bushiroad official tournament stores. Players who participate stand a chance to earn an invite to a Regional Qualifier. The number of players who can qualify will be determined by the number of players at each Shop Qualifier.

Shop Qualifiers will run from August 1 to August 31, 2023.
---
---
Prizes
All participants will receive the following promo card.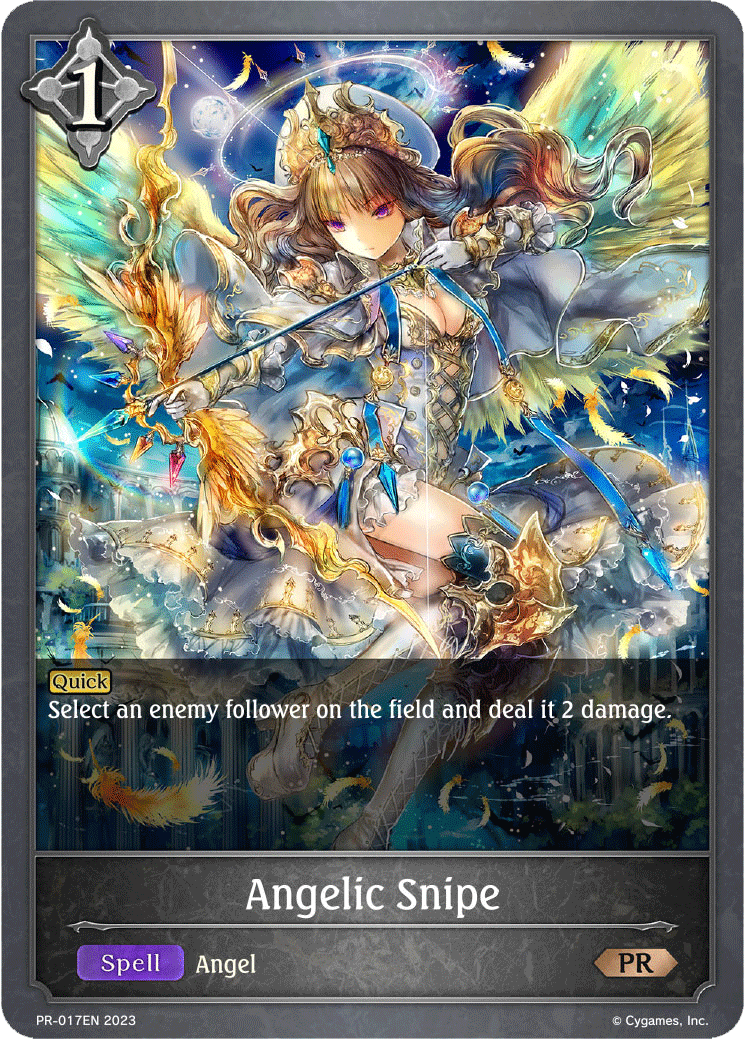 The champion will receive an additional copy of the promo card.
---
Tournament Overview
Organizers must ensure that the top 8 players' decks match the decks they submitted via Deck Log, as well as ensure their sleeves are free of markings, before starting the Top 8. Deck and sleeve checks do not have to be performed before the Top 8 unless there are any disputes.

For more information regarding format & regulations for the Shop Qualifiers, please see here.
To participate in these events, you will need to register for the tournament in advance using the Bushi Navi app.

Download Bushi Navi here:
---