What is Shadowverse: Evolve?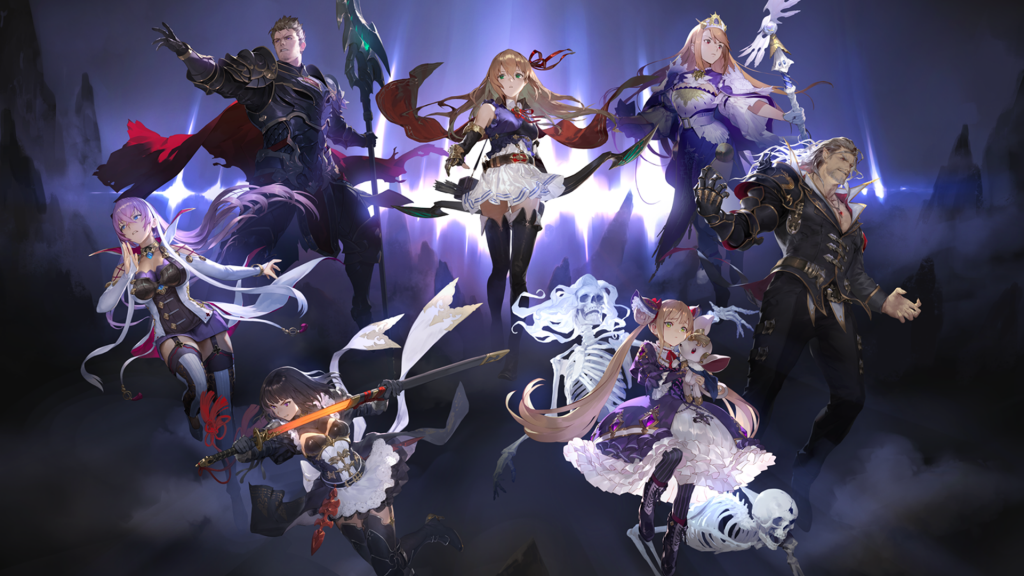 Shadowverse: Evolve is a competitive trading card game based on the digital collectible card game Shadowverse. The gameplay closely follows Shadowverse with the inclusion of new mechanics that allow for new ways to play.
Create a deck by combining cards based on your selected class. Summon followers, cast spells, and make use of amulets to defeat your opponents! You win by reducing your opponent's defense to 0.
Card Types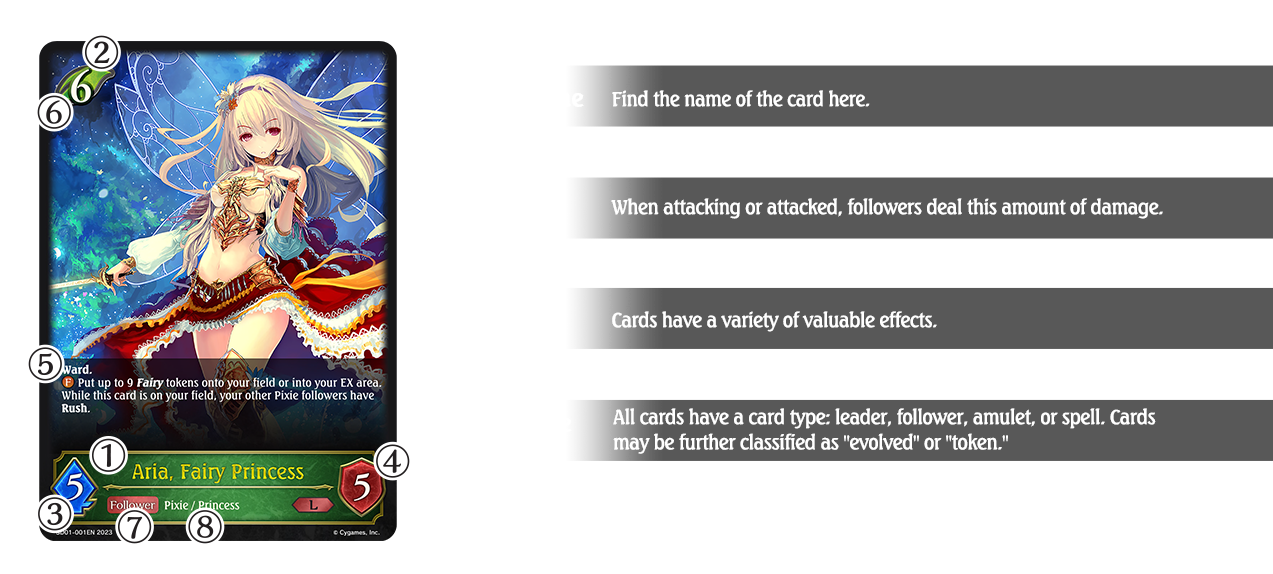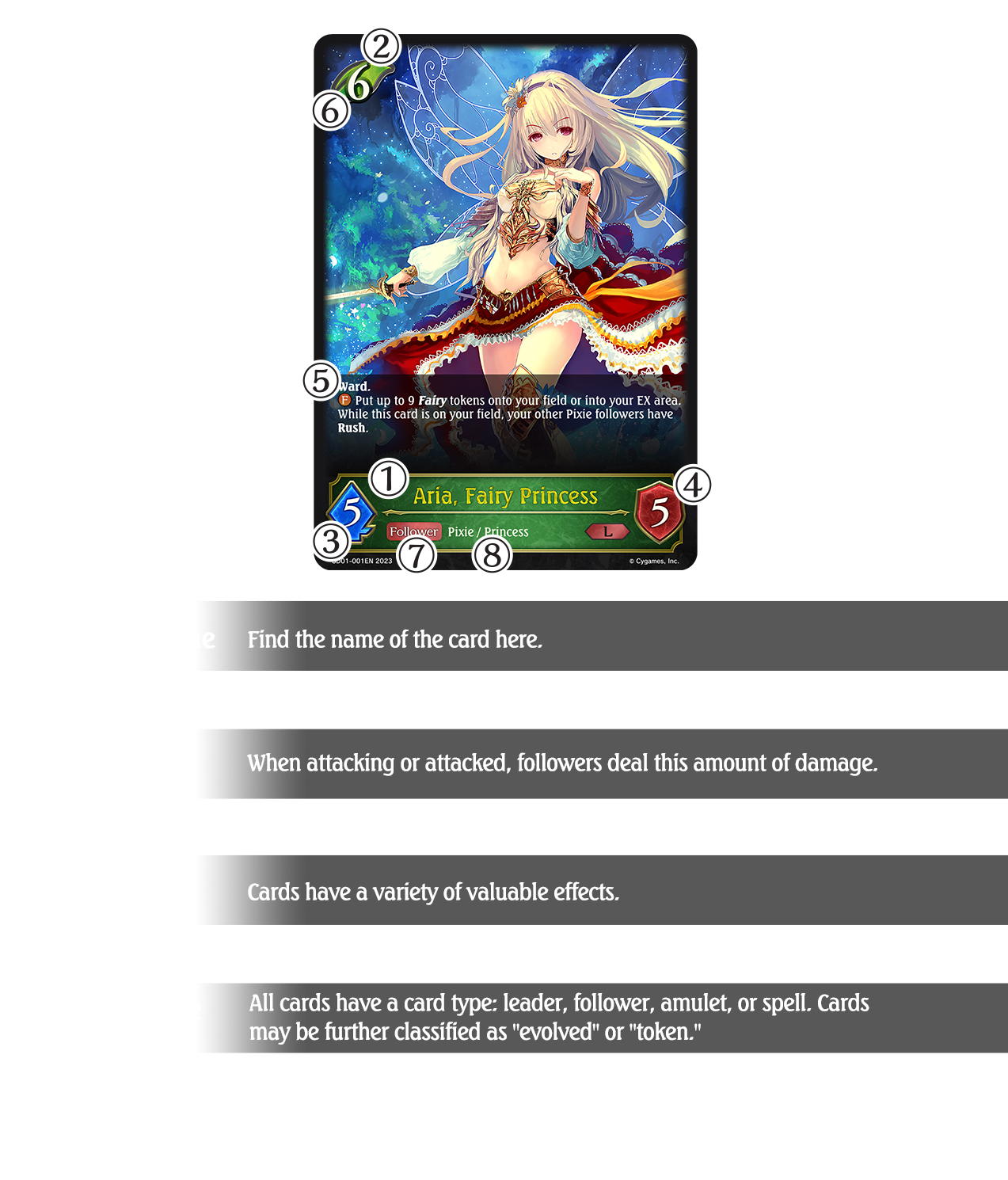 Game Elements
Cards
Prepare one main deck and one evolve deck.
Main Deck
Your main deck should contain 40–50 cards, consisting of followers, spells, and/or amulets. You can have up to 3 cards with the same name.
Evolve Deck
Your evolve deck should contain 10 cards or less, consisting solely of evolved followers. You can have up to 3 cards with the same name.
Game Accessories
Playmat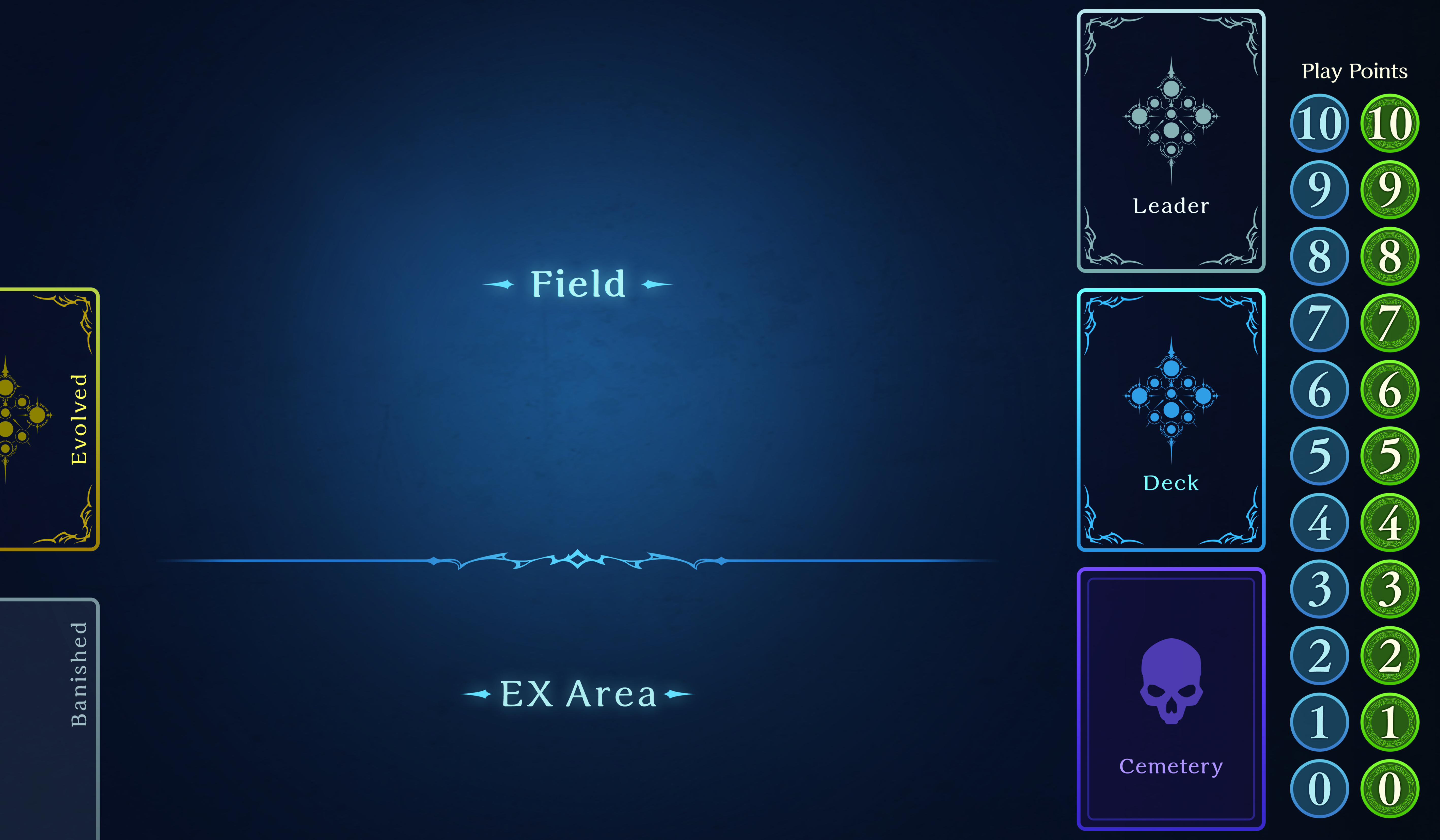 Play your cards here!
Place your cards and track play points on the specified areas of the mat.
Status Counters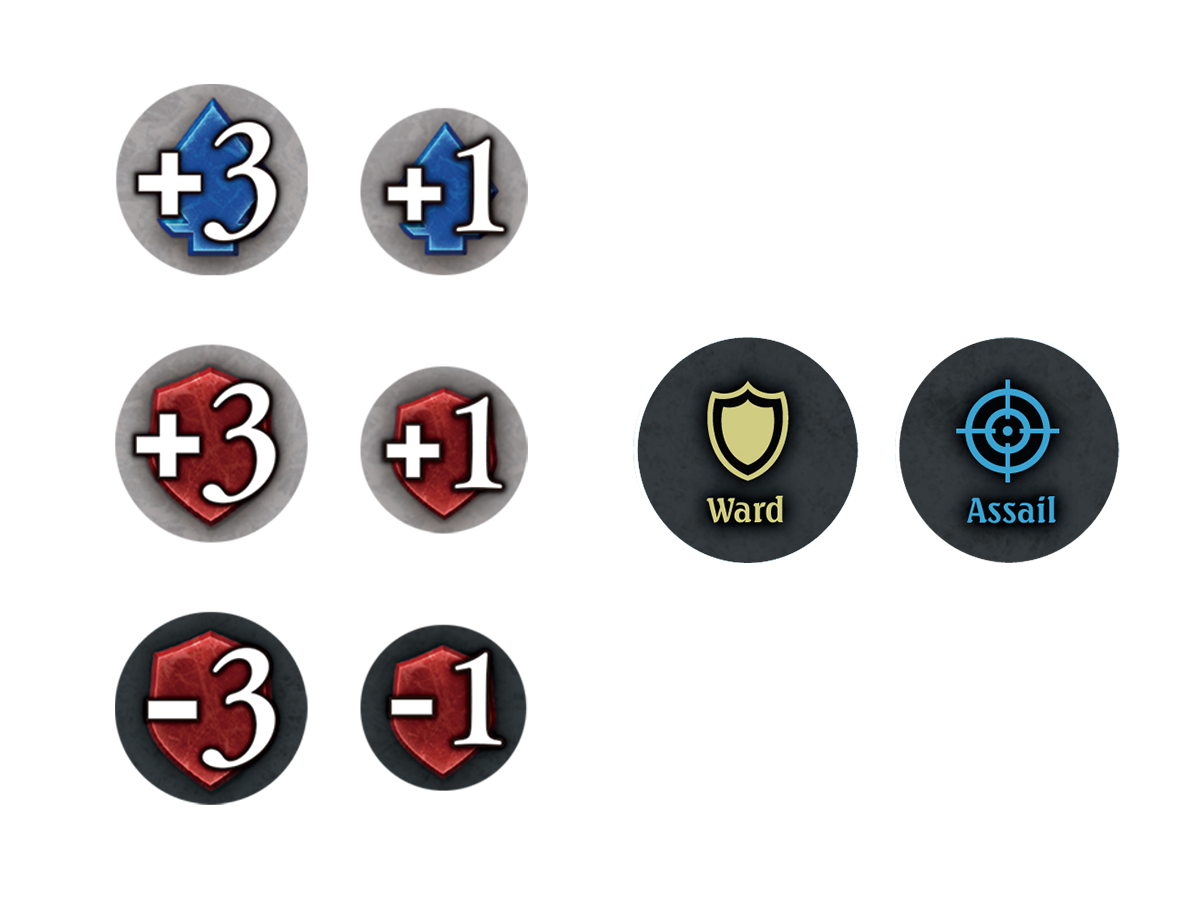 Set these on top of your cards to indicate persistent abilities and effects, such as changes to attack or defense. This includes decreases to defense through damage.